We are a consultancy to government, industry, and the NGO sector.  We specialize in strategic planning, delivering multidisciplinary dialogue events and consultations, and producing high-quality research and writing for broad or specialized audiences. Castle Consulting promises every client: 
 A listening approach – Our philosophy is to listen, focus, and deliver.  We listen, because no one knows a client's situation better than the client themselves.  We focus, applying our experience to help you create a plan which keeps desired outcomes in the foreground.  We then deliver a product of exceptional quality, remaining in communication about the outcomes sought during and after the completion of the work.
 Rich and varied experience –  Castle Consulting engages with leaders from the community to boardroom level.  We have worked extensively with cabinet and senior bureaucrats, the judiciary, legal practitioners, police, health executives, academia, and business and community leaders.  We have worked in ten Canadian provinces, with numerous Indigenous organizations in British Columbia, and with clients and colleagues on a variety of projects and events in more than a dozen countries.
 Discretion and respect – We have extensive experience in sensitive and respectful treatment of people and information, including matters of cabinet confidence, privacy, health care, trauma, protected and classified intelligence, and international protocol.  We understand the steps to dialogue between organizations where mandates or history make this difficult.  We also see and assert the importance of truth and reconciliation in strengthening relationships with Canada's Indigenous peoples.
 We look forward to helping you to define your goals,  bring your partners to the table, meet your challenges, and build momentum.
Dr. Allan Castle, Principal   
In our
client relationships, Allan Castle brings to bear twenty-five years of provincial, national and international experience in thought leadership with the justice system, policing, government, academia, international organizations, and NGOs. His areas of expertise include justice system policy and reform; strategic dialogue, planning and facilitation; inter-agency and inter-jurisdictional collaboration; business analytics and police intelligence; and research and report writing for a wide range of audiences.  Contact Allan
Read more about Allan
In the 1990s, Allan's work focused on combatting financial crime, international corruption and money laundering as destabilizing influences on democracy, first at the University of British Columbia and then with the UN-affiliated International Centre for Criminal Law Reform and Criminal Justice Policy in Vancouver.  His work and collaborative relationships included clients across Canada and in the United States, China, Southeast Asia, Australia, Central America, the Caribbean, the United Nations Commission on Crime Prevention and Treatment of Offenders, and the Commonwealth Secretariat.   
In 1999 Allan began a decade of work with the Royal Canadian Mounted Police, initially as a consulting expert on financial crime.  In 2001 he assumed command of police intelligence analysis for the Pacific Region, overseeing an increase in the workforce from fewer than ten to 120 analysts, the civilianization and professional development of the analysis function, the creation of urban crime analysis in the RCMP, and the introduction of systematic reporting and analysis of organized crime activity.  In 2006, he was tasked with leading RCMP engagement with provincial justice and health partners on integrated, problem-solving approaches to prolific offending, work which included building bridges between the police and health communities on matters of drug policy, and between policing and the academic community.
In 2011 Allan joined the British Columbia Ministry of Justice Executive, and was appointed Executive Lead of the Justice and Public Safety Secretariat.  In this capacity, he played a significant role in the government's response to the 2012 review of the BC criminal justice system, co-authoring both the Green Paper and White Paper on Justice Reform in 2012-13, organizing and chairing the statutory BC Justice Summit process, and providing executive policy support to the Justice and Public Safety Council and to the Ministers and Deputy Ministers of Justice and of Public Safety.  This work involved repeated, productive collaboration and outreach with diverse professions and groups, including indigenous organizations, health administrators and clinicians, academic research, professional organizations, and advocacy groups, as well as the core professions of the justice system and important partners of the system elsewhere in government at the provincial, municipal and federal levels.
Allan has been repeatedly successful in creating dialogue which leads to constructive change in situations where progress is necessary but has been hard to achieve.  In doing so he has worked with diverse clients in many settings and cultures, within and between organizations and systems, and sometimes in challenging circumstances.  Allan has designed and delivered numerous local, national and international conferences and dialogues, either individually or as part of a leadership team.  This includes all events to date in the BC Justice Summit process; the National Criminal Justice Symposia; international conferences on financial crime, corruption, and policing; and a broad range of specialized professional gatherings and tailored consultations.  He has also designed and delivered consultative strategic plans for government, as well as at the community organization level.  
Allan holds a PhD in political science and international relations from McGill University and an MSc from the London School of Economics. He is a former fellow of Harvard University's Centre for International Affairs and UBC's Institute of International Relations, and has toured the United States as an invited International Visitor and guest of the US Department of State.  He is the recipient of the Queen's Diamond Jubilee Medal for Contributions to Canada and an RCMP Commissioner's Commendation for Outstanding Service, and is a Senior Research Fellow with the Institute for Canadian Urban Research Studies.
Colette Baty, Principal
Colet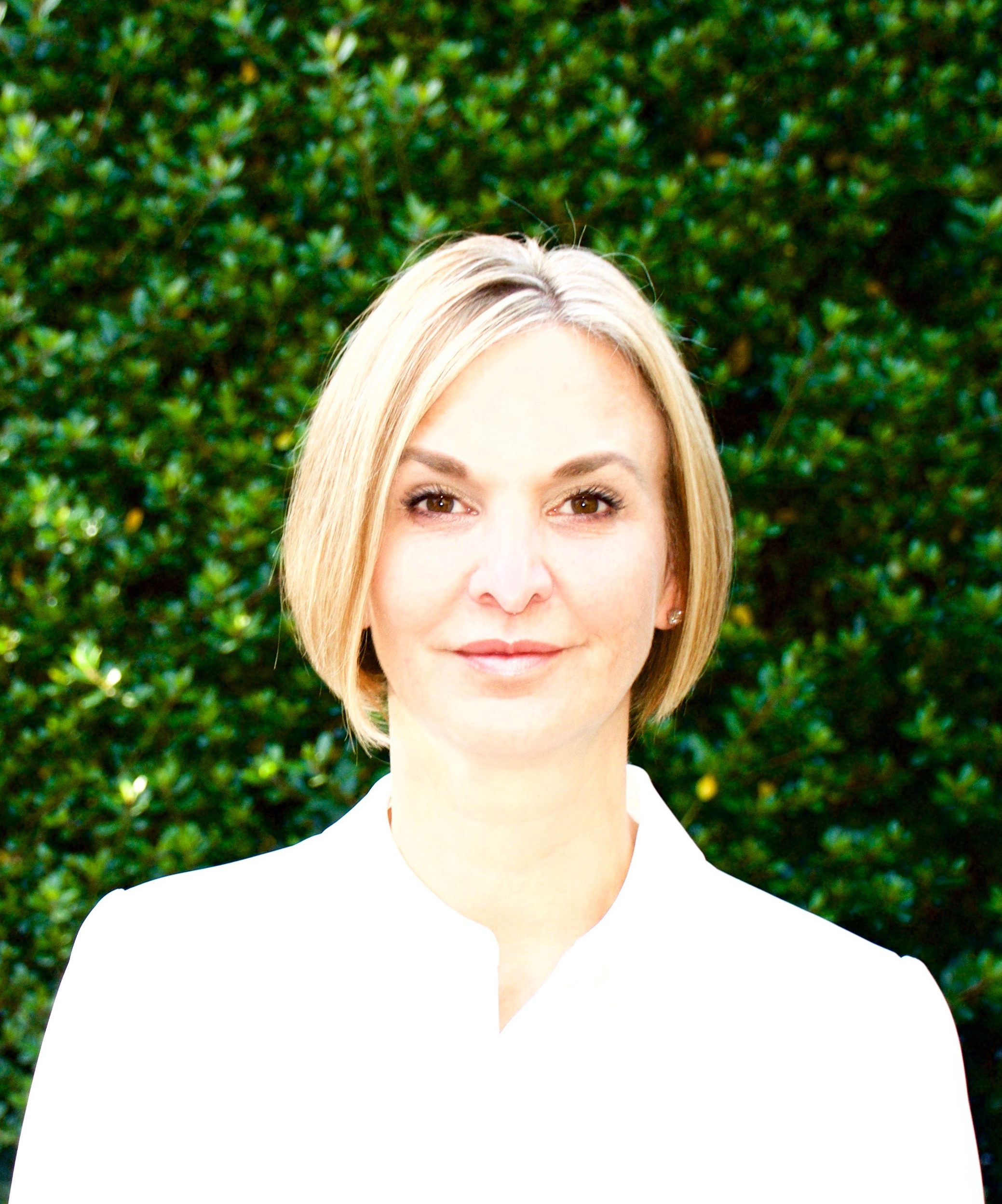 te's strengths include design and delivery of major events where excellence, client experience and attention to detail are required; motivating organizations for change, particularly in not-for-profit and volunteer settings; identification of new opportunities for growth and innovation; and extensive experience and a strong understanding of the requirement of teamwork in areas of high personal responsibility.   Contact Colette
Read more about Colette
Colette Baty grew up in Vancouver and Kelowna, British Columbia.  An accomplished athlete, she attended Douglas College and the University of British Columbia, in the Science of Nursing and qualifying as an RN in 1989.
In her career in health care from 1989 to 1997, Colette practiced as a critical care nurse at Vancouver General Hospital, with experience in critical care settings such as leukemia/bone marrow transplant, coronary care and respiratory units.  She was also a member of the Code Blue team and responded to hospital wide emergencies as one of the team leaders. Moving to Ontario in 1995, she continued her nursing practice in the intensive care unit at Oakville-Trafalgar Hospital.
As a registered nurse, Colette's experience and training soon extended beyond nursing responsibilities to her qualifying for designated medical duties.  She has participated in numerous medical research projects, and within the acute hospital setting she has delivered a range of patient and family education services and developed extensive experience in team-based approaches to care. Bringing strong communication skills to the table, Colette was able to manage the many, varied and vital aspects of patient care in an environment characterized by high stress and small margin for error.
Returning to British Columbia with a young family, Colette was involved in the education system as secretary of the Victoria Confederation of Parent Advisory Councils from 2001-2002 and as Campus View Elementary PAC president from 2001-2003. In 2003, she took on the challenge of homeschooling her three children and became a leading voice for family choice in education as vice president of the BC Home Learners' Association (2010-2012). In this capacity, Colette led advocacy on behalf of local support groups and individual home educators to the Ministry of Education, school boards, and Social Services offices, via media and through lobbying.  She also led communication with a variety of other agencies and individuals across Canada and around the world seeking information on home educating.
Colette continued her active involvement in the non-profit arena as founder and President (2011 to 2013) of the Vancouver Island Water Polo Association, leading the creation of an independent youth sport organization with a commitment to youth being given the opportunity to reach their goals be it on a national competitive level or a recreational level.
In 2013 Colette joined the Board of the Vancouver Island School of Art, an accredited private post-secondary contemporary art school and Victoria's leading independent art education institution, and is currently President of the School's Board of Directors having been elected to that position in 2015.  As Board President, Colette works to provide guidance and support to empower the school's executive director and staff and maximize the school's strengths, and has championed the implementation of strategic planning, social media-based marketing and targets for enrolment growth which the school has implemented and which have resulted in a significantly improved overall position for the school in the local market.
Colette is heavily involved in organized charitable and community activity, including significant regular involvement in the organization and delivery of major annual fundraisers for the Canadian National Institute for the Blind and for the BC Cancer Foundation, as well as the 2015 Women in Leadership conference in Victoria.
Colette's strengths include design and delivery of major events where excellence, client experience and attention to detail are required; motivating organizations for change, particularly in not-for-profit and volunteer settings; identification of new opportunities for growth and innovation; and extensive experience and a strong understanding of the requirement of teamwork in areas of high personal responsibility.